In 1989, Nia Alafia landed an internship that would set her on a path that almost 30 years later would bring her full circle in the area of her love of education and passion for the human spirit. In the 8th grade, the salutatorian of Ravenswood Middle School was offered placement in a summer program at the renowned Stanford University Hospital Division of Medical Genetics, in the Department of Pediatrics.
Everyday, Nia assisted in fielding countless calls and visits from families with children born with inherited metabolic diseases, limb anomalies, Fetal Alcohol Syndrome, questions regarding research on neurodegenerative disorders in children, and how to cope with a special needs child that could not be redeemed by any procedure. This shaped Nia's initial experiences assisting with research tasks and genetic-based psychological counseling.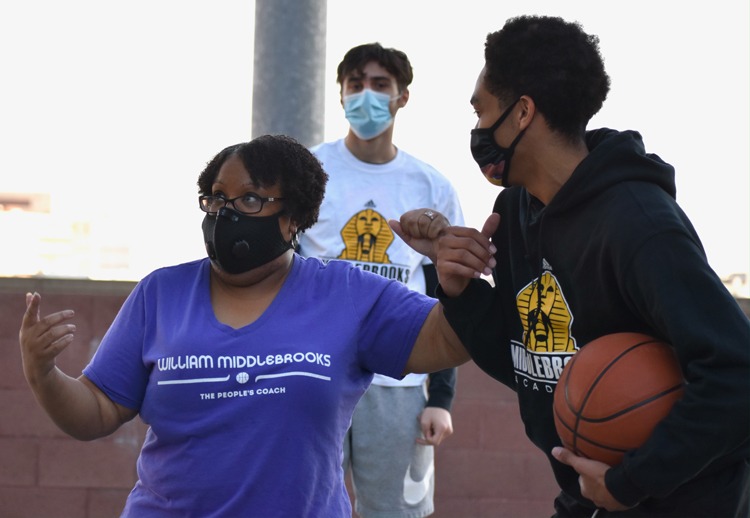 In 1990, Nia's journey evolved as she worked with the Community Development Institute and Leadership Training Academy, developing an after-school curriculum for girls at The Shule Mandela Academy in East Palo Alto, California. This organic opportunity allowed transformational growth and development for these girls as they walked through the demands of inner-city life.
During this same year, Nia assisted with coordinating the Leadership Training Academy's Summer Government Camp hosted by Stanford University. This by invitation only camp, took promising youth interested in medicine, politics, community activism, entertainment, and gave them an intense directive, to solve real-world problems and present the solutions to lawmakers.
In 1997, Nia pursued her educational goal and became a Child and Family Specialist, working with organizations such as the YMCA among other family, and commercial centers to coordinate care and programming for infants, toddlers, preschool children ages 3-5 years old, and those with special needs such as Autism Spectrum Disorder, Down Syndrome, and other disorders she met during her internship at Stanford. This care and programming emphasized cognitive, social, emotional, speech, language, fine and gross motor skill development.
Over the years, Nia pursued her educational passions and in 2012 - 2022 was the Director of Student Development & Academic Coordinator at Middlebrooks Academy. Through this opportunity, Nia also became a life coach for students and families in the program leading them through complex areas such as domestic violence, the diagnoses of mental illnesses including anxiety, bi polor disorder; post-traumatic stress disorder, autism, trauma, and death. In 2022, she became the principal of Middlebrooks Academy.
In 2021, Nia authored a curriculum for Her Game, a girl's empowerment company that specialized in uniting young women nationwide. The curriculum brought together the history of women from the 1800s to the current period, structuring it as a more culturally relevant pedagogy. Nia also implemented the Her Game Go Get It Seminar Series featuring some of the country's leading women in media, science, medicine, and entrepreneurial minds.
In 2020, she received her Bachelor of Arts in Organizational Development, and in 2022 a Masters of Arts in Education with a concentration in Special Education from the University of Arizona. Nia will pursue a Ph.D. in Psychology with a specialization in Traumatology and currently holds a certificate in Christian counseling. She will be authoring a book in the near future regarding life coaching case studies.