The middle school experience at Middlebrooks Academy is unique in that our focus is to provide an environment that is sensitive to the demands of balancing school and sport. We believe that academics and athletics go hand in hand and offer students the ultimate opportunity to prepare for college prep level high school academics and athletics with experienced educators, rigorous classes, creative instruction, a low student-to-teacher ratio, a top-tier coaching staff and access to quality training facilities.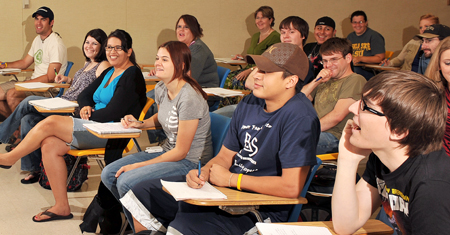 Academically and athletically challenging individualized instruction for every student is a Middlebrooks Academy standard. The initial focus is in mastering fundamentals and then moving to higher order skills that develop a student's responsibility in the learning process and promote critical analysis and thinking to meet instructor expectations. Each student is a partner in the learning process and finds that instructors and coaches at this institution expect students to actively participate in the learning process, while always being available to students to encourage the process. This partnership between student and instructor/coach develops a student who is well prepared for success at the high school level.
At Middlebrooks Academy, rigorous instruction athletically and academically in the standard core subjects of English, Math, Science, Social Studies and Foreign Language prepare them for the college prep level courses they will encounter in high school.
The Academic day allows students time to meet with their teachers should they have questions or difficulties in a particular subject area as well as to train in 2 – 3 different sports in order to help these younger students identify their true sport of interest while training different muscle groups. We have found this is extremely important in the early development of young people and helps avoid overtraining sport specific muscle groups that often leads to early injury down the road.