BEACH CITIES LEARNING CENTERS BY MIDDLEBROOKS ACADEMY
With experienced educators, college preparatory classes, creative coursework, a low student-to-teacher ratio and an administration that understands the demands of balancing school and sport, Middlebrooks Academy offers student-athletes the ultimate environment to prepare for collegiate-level academics.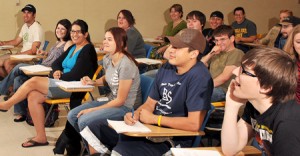 A 6 – 12 school that includes Post-Graduate offerings, Middlebrooks Academy provides a challenging and supportive environment that brings out the best in student-athletes.
Through our joint venture with Beach Cities Learning Centers, our academic program is a candidate for accreditation by the Western Association of Schools and Colleges (WASC). In addition, all of our core academic class offerings are approved by the NCAA Eligibility Center, as well as the University of California and California State University systems.
Our course offerings are a hybrid of online classes, coupled with offline instruction, science labs and tutorial support.
At Middlebrooks Academy, we shape student-athletes, and it's reflected in the success of our 1st graduating class...
2012-13 NOTABLE ACHIEVEMENTS
1) In only our first year of operation, 3 of our 4 graduating student-athletes will go on to play basketball in college and the 4th has opted to play professionally in France.
2) Ioannis Dimakopolous was nominated for the 2013 McDonald's All-American Game.
3) Jack Karapetyan was selected to and played in the 2013 BallIsLife All-American Game.
4) Yendra Magloire earned cum laude honors.
5) Ioannis Dimakopolous earned magna cum laude honors.
6) Cedric Ranaivo and Jack Karapetyan earned summa cum laude honors.
7) Cedric Ranaivo was awarded a $48,000 academic scholarship to University of Dallas.
QUICK FACTS
6th through 12th grade, with Post-Graduate options
Independent, college prep school with no religious affiliation
100% of graduates attend college or immediately become professional athletes. All of our graduates who attend college earn substantial academic and/or athletic scholarships.
College-style class formats and class availability each day, allowing maximum academic scheduling flexibility
Multiple Advanced Placement and Honors classes are available
Special Education services available for students with an IEP
Partnership with Beach Cities Learning Centers to ensure our course work is accredited and NCAA approved.
Post graduate students are encouraged to attend various junior colleges as part-time students (11 units or less per semester) in order to earn college credit while attending Middlebrooks Academy, without starting their NCAA eligibility clock.
Web-based courses for students as athletic competition and training schedules requires them to be outside of the classroom more than 50% of the time. A dedicated online supervisor monitors online students progress.
Enhanced online communication program that connects parents, student-athletes, teachers and staff. Exam results, daily homework completion and classroom behavior assessments are reported through this program.